Expertise
Intellectual and Developmental Disabilities
Comprehensive, person-centered services and supports for adults and children with intellectual and other developmental disabilities.
Diverse services and supports for people with I/DD.
For more than 30 years, Liberty has provided programs that deliver diverse services and supports for adults and children with intellectual and other developmental disabilities (I/DD). Our experience includes managing residential programs, safely transitioning people from institutional settings to community-based living, delivering targeted community clinical supports that strengthen provider capacity, and managing quality oversight programs.
Liberty is certified as a Quality Improvement Organization (QIO)-like Entity by the Centers for Medicare & Medicaid Services and has years of experience providing statewide quality review of services for HCBS waivers. Using a field-informed approach to analytics, we help state Medicaid and human services agencies meet waiver requirements and make care management decisions that lead to improved health, personal, and financial outcomes.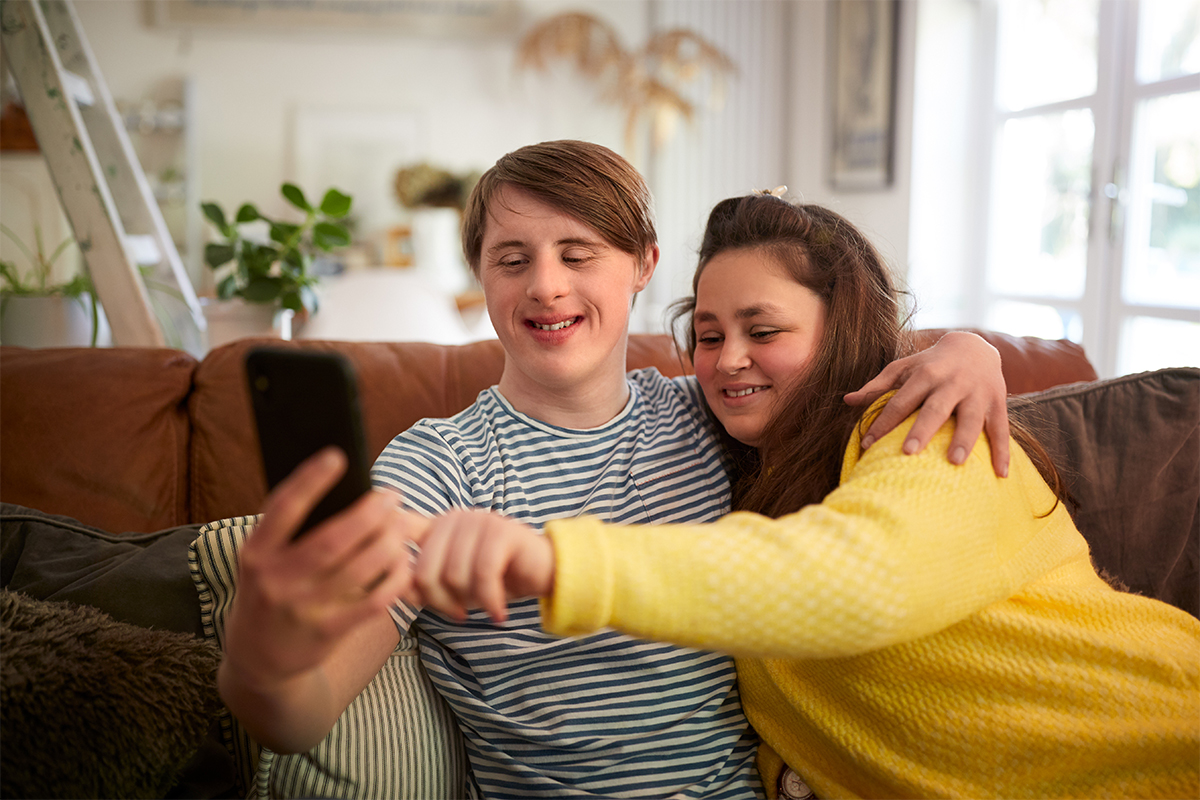 Our Expertise In Practice
Program Management
Short-term residential treatment for adults and children with I/DD
Quality Management
Statewide quality oversight and risk management of I/DD services
Independent Assessments
Functional assessments and eligibility determinations for Medicaid waiver services
30+
new quality assessment tools developed for HCBS services
12,000+
initial and annual eligibility assessments for children and adults with I/DD
"Liberty staff work extremely well with the clients and truly care, it is evident.  I can also say at this time, they are outperforming the other EBSH providers."
Resource Development Manager
"Liberty Healthcare's strong performance has not only allowed us to achieve our objectives but to exceed them. The program has become the keystone support for the state's most challenging individuals with I/DD … Under Liberty's operation, the program has successfully passed every survey conducted by the Department of Health. Liberty Healthcare's operation has been an unqualified success."
Division Director
State Department of Human Services – Developmental Disabilities Services
"Liberty was instrumental in developing and refining tools to have them better align with department objectives, administrative code, the State's Medicaid Waiver assurances, and best practices within the disability services industry … I have been directly involved in the oversight of Liberty's contractual performance for the past two years. During this time, I have found their staff to be cooperative, professional, responsive to specific requests, flexible in meeting ever-evolving standards, and always able to back up their findings and recommendations with original source data."
Assistant Director
State Division of Aging – Quality Assurance/Improvement
"Liberty's corporate staff are available, responsive, and knowledgeable. The firm has always had a collaborative and transparent relationship with my office and other managers on staff. Throughout its tenure, Liberty has consistently recruited and maintained a highly credentialed and competent professional team to manage the program."
Deputy Director
State Department of Human Services – Developmental Disabilities Services
Previous
Next
Explore Our Other Areas Of Expertise
Explore Liberty Healthcare Solutions
Liberty and DDS are on track to clear the 13-year HCBS waitlist within just two years. This remarkable achievement showcases the state's and company's dedication to providing supports and services to individuals and families across the state.
The partnership will enhance Liberty programs and services that support individuals with intellectual and developmental disabilities by integrating the Charting the LifeCourse person-centered framework and tools.
In 2006, Liberty was among the first to earn The Joint Commission's Gold Seal of Approval® for Health Care Staffing Services and continues to provide safe and quality patient care.